about me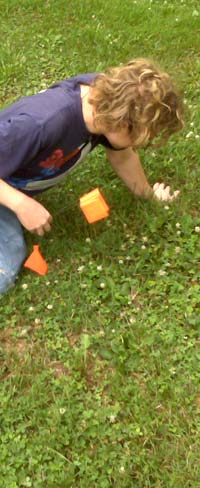 education
BA in Communication Design from Southern Illinois University, Carbondale IL
December 2008
work experience
Graphic Designer, Instructional Support Services in Morris Library at SIUC Carbondale, IL
2006-2008

Graphic Designer, Student Center Marketing and Graphics at SIUC Carbondale, IL
Summer 2006

computer skills
Experienced with Adobe Creative Suite 3: Photoshop, Illustrator, InDesign, Acrobat, Dreamweaver and Flash (including complex use of Actionscript).
Experience with web development using W3C compliant HTML and CSS.
Comfortable working with and troubleshooting both Macs and Windows computers.
Familiar with Microsoft Office, and equivalent productivity software.

production skills
Experience cutting mattes, laminating, and mounting.
Familiar with printing on plotters and other large format media.
Experience in silkscreen design and production.
Comfortable with digital and film based photography and post production processing.